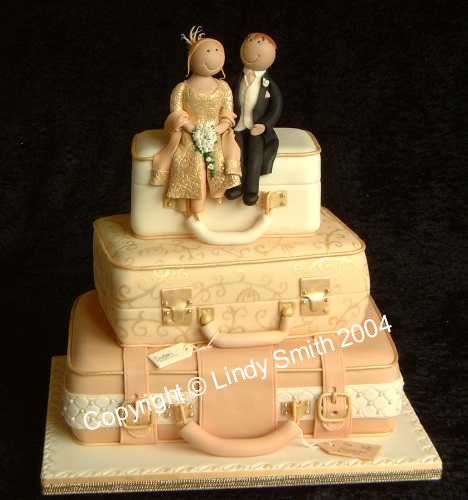 Almost, October 18th is our anniversary. Our 13th wedding anniversary to be exact. Where does the time go? The first ten years breezed by as we were busy with our careers and buying a house or two, and traveling. The next 3 years (at least for me) can be sectioned off into my monthly cycles and then even further into 2 week increments.
It hardly seems like that many years have gone by. I'm so grateful that I met Hubby when I was young so I didn't have to waste much time looking for him. I look at my single friends and I'm so happy that I'm not in my mid-30s and still dating (mind you, many of them already have kids - they didn't put everything off).
No matter what happens as we TTC, I know that we'll be okay. We have each other and will be happy as parents or not.
I love you Hubby!
*Note: we actually eloped, so this was not our wedding cake! I'm "borrowing" it from
Lindy Smith
.